Project Whitefish Kids
A Montana-based nonprofit corporation dedicated to youth sports.
PWK built and maintain the entire Smith Fields Sports Complex.
Project Whitefish Kids relies on your generous donations to keep providing a safe, beautiful place for kids to grow and play. If you're interested in donating to our cause, click here!
Great Fish Community Challenge
Be a part of something great! Help support Project Whitefish Kids through the Great Fish Community Challenge this year.
Playground
For current fields conditions at the Smith Fields Youth Sports Complex, click here.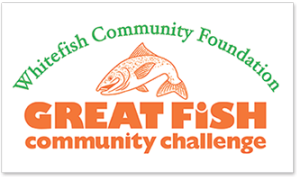 Donate to PWK through the GREAT FISH Community Challenge
100% of your donation designated to Project Whitefish Kids (PWK) during the Great Fish Community Challenge will be used for field maintenance, safety improvements, infrastructure and park additions to ensure our kids play in a safe and family-oriented environment. The beauty of the Great Fish Challenge is that the Whitefish Community Foundation will maximize your donation with a percentage match on the first $15,000 we raise. Last year the match was 53%, so for every dollar donated, $1.53 came directly to PWK to improve our park. With your help we were able to raise $61,541 during last year's Challenge!
Upcoming Events....
Oktoberfest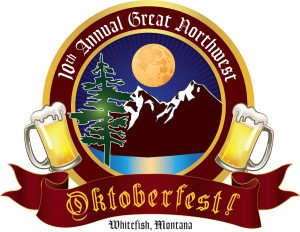 Project Whitefish Kids was recently contacted by the Whitefish Chamber of Commerce.  They requested use of the Sports Park for their annual Oktoberfest celebration. The reason for this request was that their normal venue, Depot Park, is closed this fall due to construction projects. Smith Sports Park has the space and parking needs to hold this event.
This event is a very positive event for the Whitefish Community as several nonprofits are able to make money working the event, it brings business into our community, it obviously is a big help for The Chamber's finical needs, and it's just a good fun celebration for the citizens of Whitefish.
With this in mind the PWK board voted unanimously to proceed forward with pursuing this request. We have completed all the steps with legalities, insurances, logistics, etc. This was presented to the Whitefish City Council and was unanimously approved. The event will take place the last week end of September and the first week end of October.
Project Whitefish Kids supports helping out other nonprofits with use of our facility and have done so several times in the past.
We encourage everyone to come out and enjoy this family event this Fall.
Current Projects
Playground & Pavilion
The playground upgrade at Smith Fields is PWK's major undertaking of 2017 and 2018. While this project represents a sizable capital investment, this highly utilized area of the complex provides 450 families in the south end of Whitefish with their only neighborhood park, and it serves our athletes, their siblings, parents, and grandparents.
Reviving our Turf
Upkeep and maintenance of Smith Fields is our biggest job.  Great Fish Challenge funds enabled us to purchase an aerator, plug pulverizer, and tractor to begin intensive turf restoration.  This equipment, and added staff at the fields will help us return our grass to the lush, pristine turf needed to keep our kids playing fun and playing safe.
Field Resurfacing
Soccer and lacrosse fields number 4 is currently in need of resurfacing.  Thisis one of the large projects PWK must look to tackle in the next few years.  These kinds of necessary updates are made possible through your generoush donations!