Current Projects
Letter from President
Over the last two years, we have been attempting to mitigate our fields' turf problems with an aggressive aeration program. Currently, the turf conditions at Smith Fields are spongy, clumpy and bumpy, and the grass is not super responsive to irrigation and fertilizer. The source of these problems is severe thatch build-up below the grass surface over many seasons, likely stemming from not enough top soil and soil amendments being applied prior to planting the grass during the construction phase of the park.  The subsoil is primarily clay, which makes it difficult to grow great turf, and there is insufficient microbe activity in the soil to break down the thatch.
We have had some success in the last two years, but turf quality is a continuing problem. Therefore, we are going to increase our efforts to improve soil microbes by applying top dressing to the turf after aeration.
To do this, the main focus of PWK's fundraising effort during this year's Great Fish Challenge is raising money to purchase a top dresser machine and appropriate soil amendments.
A more uniform turf means a safer and more consistent playing surface for kids participating in the soccer, lacrosse, softball, and baseball programs or families just enjoying a weekend picnic and pick-up games at the park.
We thank everyone for their past and continued support of the Smith Fields Complex and all of its programs!
~ Don Bestwick, Board President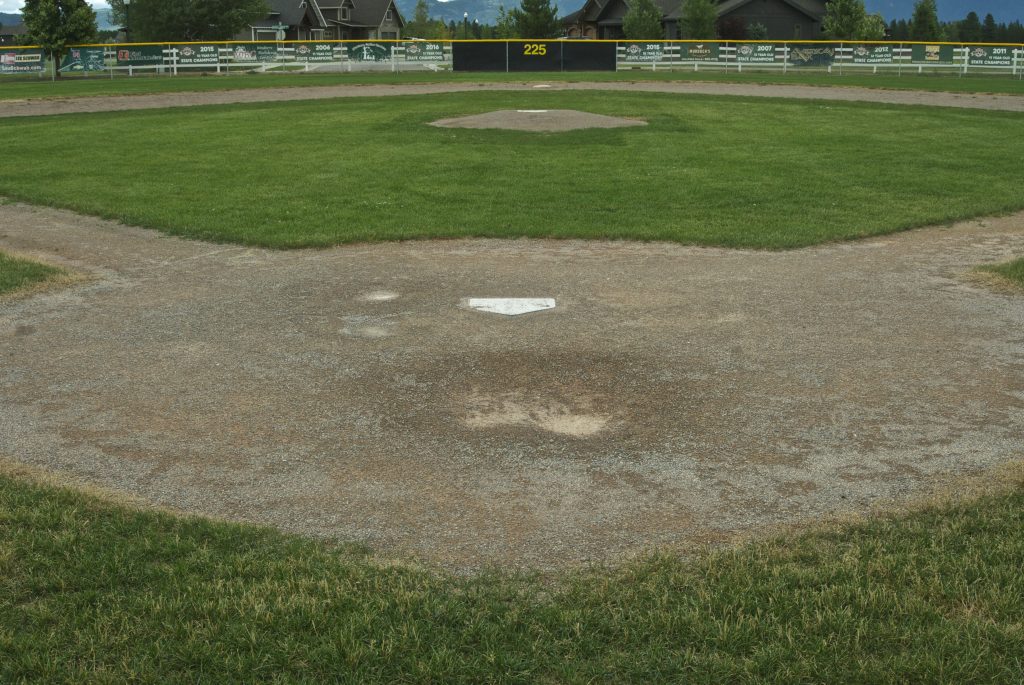 Ongoing
General field and turf maintenance.
Field aeration.
Fertilization.
Weed killing.
The unexpected!
Other Projects
Next Five Years
Reseal parking lot
Improve drainage, focusing on the south side of the park.
Regrade specific areas of the field that require it
2018
Restore Babe Ruth East Field.
Restain soccer and lacrosse consession stand
Restore and re-turf soccer and lacrosse field #4
Build storage barn for tractors, mowers, and othe rmaintenence tools
2017
Repair irrigation heads.
Resore 5-plex infields.
Rebuild stairs for 5-plex concession stand.
Restain 5-plex concession stand.
Restore Babe Ruth West infield.
Repair cracks and holes in parking lot and entry roads
Update
Playground Completion
After almost three years of planning and fundraising, we were able to get our brand-new playground installed last November and December. It was finally ready to play on over the winter, and the weather couldn't stop a lot of eager ! We even saw some kiddos who trekked out to enjoying the new playground start playing in despite the snow! It has been a huge hit, and there are kids playing on it daily. It is truly a unique playground in the valley, and we thank all of our donors for helping to make our vision a reality!!
Pavilion in Progress
Last on our list for the project is the construction of a new pavilion. We are looking for a builder to help us build the picnic pavilionit, so if you know anyonesomeone who is willing to help, please let us know. !! We hope we can getto have the pavilion built this fall and can't wait to see all the of our donors' ceramic tiles get installed in on the picnic pavilion. ! And, as soon as we finish the landscaping, we can getwill have the benches installed for you the parents!!